Everything begins with an idea, a dream, an obsession...
"If we could conserve fish for a considerable amount of time, we could add a whole new dimension to our business"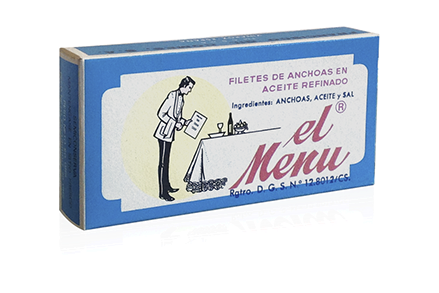 Our story
The excitement of turning a dream into reality is the driving force needed to construct it. In 1969, fishing for anchovies was one of the major activities in the fishing port of Vinaròs. This was when the Gil Comes family, very well-known in the fresh fish business, had the idea to carry out the preserving using salting, with salt sourced from the same location, to give more value added to this treasure and sell it throughout the whole of Spain.

Growing together
We quickly created the Menu brand to market our salted anchovies at a regional level. Over the years and with the acceptance of our consumers, in 1985 we decided to extend our range with 100% Mediterranean preserved sardines.
In 1999 we began to collaborate with Mercadona as an inter-supplier, an opportunity that we could not let slip. Earlier in 2005 we had introduced the production of semi-preserved fresh anchovies in vinegar.
As a result of the constant search for new products to satisfy our customers, in 2009 we incorporated the range of Banderillas (Skewers of pickled foods) into our family, a classic from our area.