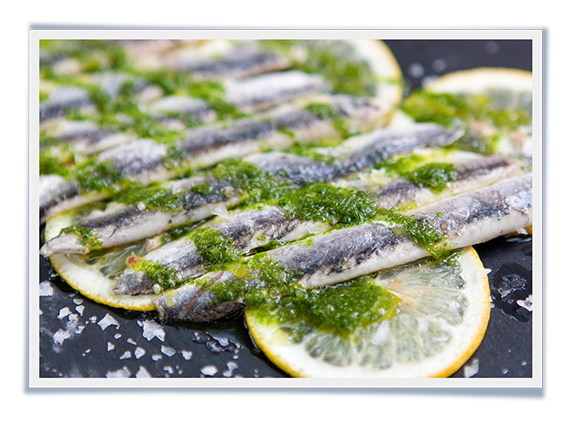 White Anchovies with Lemon and Parsley
10 mins.
Easy
Ingredients
White Anchovies El Menú
1 Lemon
Oil and Parsley
Salt flakes
Directions
Cut the lemon into thin slices. Place the fresh anchovies on top. Crush the oil and parsley in a bowl. Pour the contents over the fresh anchovies. Sprinkle with the salt flakes.