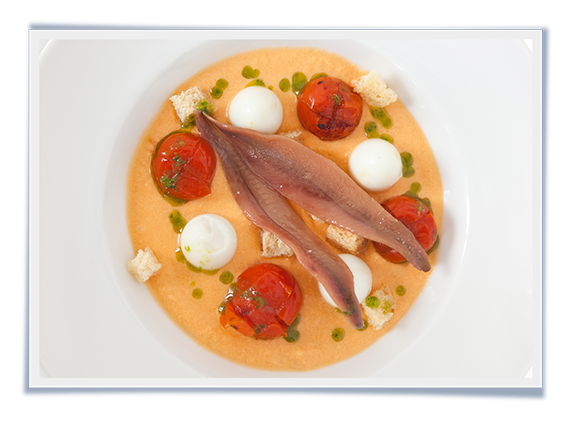 Salmorejo with Quails Eggs and Anchovies
20 mins.
Medium
Ingredients
0,5 kg Tomato
2 Garlic Cloves
2 Slices of Bread
1 Dl. Olive Oil
4 Quail Eggs
4 Cherry Tomatos
2 Anchovies
Salt and Pepper
Directions
Peel the tomato and the garlic.
Crush the tomato, garlic, oil and one slice of bread together. Season to taste and refrigerate.
Boil the quails eggs. Cut the bread into small squares and fry.
Make a cut in the shape of a cross in the tomato and fry.