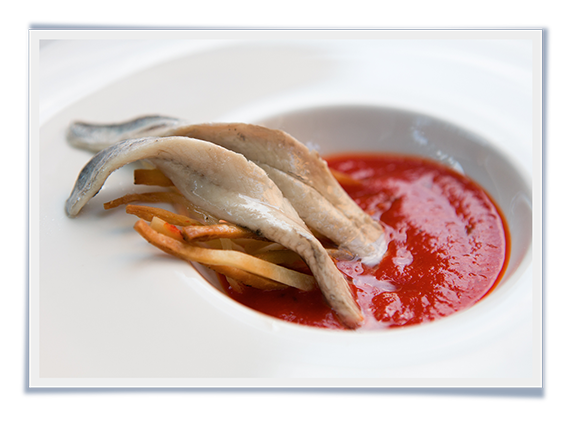 Fresh Anchovies in Piquillo Pepper Cream
10 mins.
Easy
Ingredients
White Anchovies El Menú
Piquillo Pepper
Corn Tortilla
Directions
Cut the tortilla into thin strips, fry and drain. Crush the piquillo pepper and season with salt and pepper. Into a soup bowl, place the creamy pepper base, the crunchy tortilla strips and the fresh anchovies.