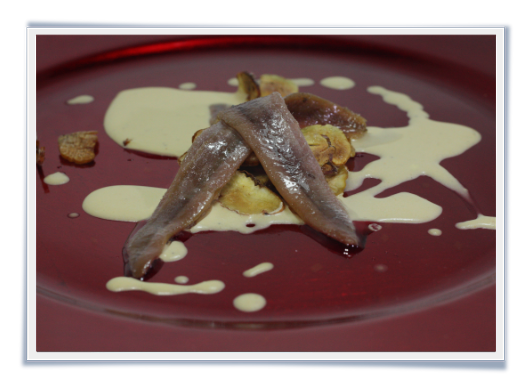 Pumpkin cream with Crispy Anchovy and Anchovies
20 mins.
Medium
Ingredients
For 4 pax.
1 Pumpkin
2 Carrots
1 Onion
1 Leek
Anchovies
Directions
Peel, clean and cut the vegetables. Add water, boil, seasoning and grind. Peel the chestnuts, cut them finely and fry them with oil to simmer until they are golden. Drain the oil well with paper.
Serve on a plate the pumpkin cream, the crunchy chestnut and add two anchovies per diner.